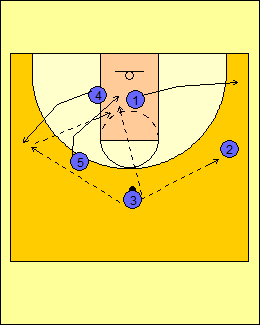 3) Butler Half Court Offense

#4 breaks out to the left wing while #5 is rolling to the basket. The lane is clear as #1 has screened for #4 and popped out to the right corner area.

#3 looks inside to #5 or will pass back to #4 on the left wing, who will look to score or pass inside to #5.